CEIBS' Prof. David Gosset, founder of the Euro-China Forum and expert in international relations, was invited to lecture on Global Megatrends on Quanzhou Forum at Quanzhou Normal University on March 7, to an audience of 400 teachers and students, people from Quanzhou municipal Party and government offices, and business entrepreneurs. Vice President Ms. Wang Shan and Mr. Yang Xiaoxiang were present at the forum.
Professor Gosset gave us a lecture including international relations, population issues, high-tech information as well as an outlook for the world in 2030. He analyzed the general development trend of the world and expounded the importance and necessity to promote the construction of a common destiny of humanity. The report showed enlightening exploration for the audience and played a positive role in guiding the future research and study of the teachers and students who attended the lecture.
After the meeting, Zhu Shize, the Party Secretary of QNU, met with Professor David Gosset.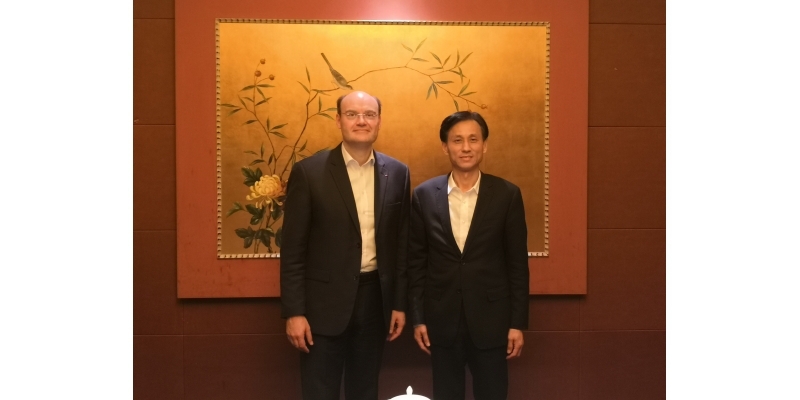 Zhu Shize (right), the Party Secretary of QNU, and Professor David Gosset (left)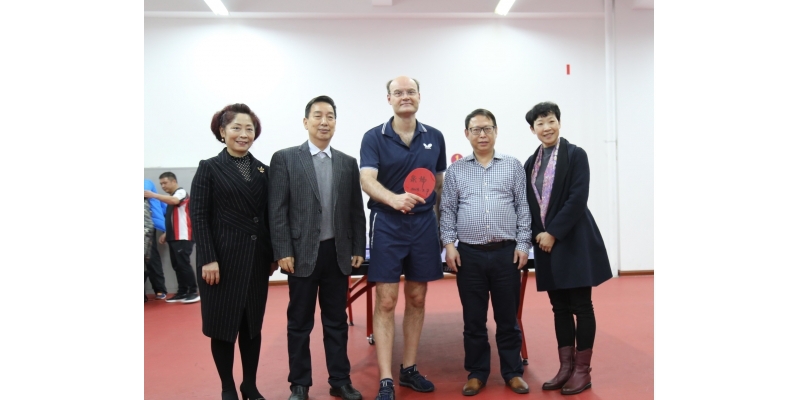 Professor David Gosset (middle) and President Qu Guangqing (right two), vice President of Quanzhou Municipal Committee of the CPPCC Li Jiping (left two), vice President Wang Shan (left first)