The delegation of overseas Chinese from Malaysia visited Quanzhou Normal University on the morning of January 11th, 2018. Party Secretary of QNU of the CPC, Zhu Shize, President of QNU, Qu Guangqing, and Vice President of QNU, Wang Shan, and other directors of administrative departments warmly welcomed the guests.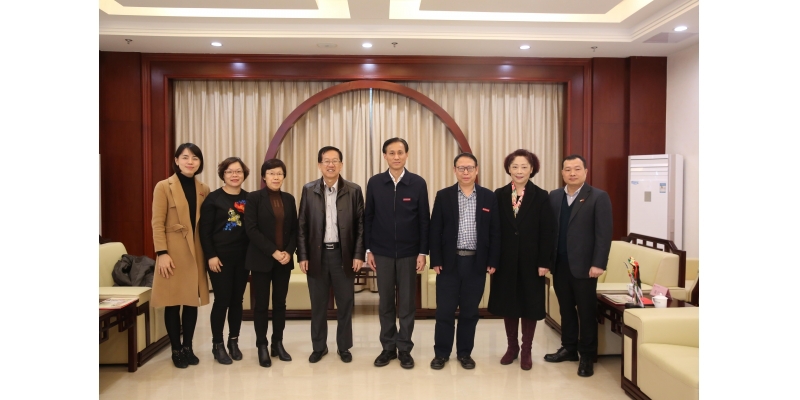 Among the four delegates, Mr. Tan Yew Sing is the supervisor of Overseas Chinese Association in Malaysia and Ms. Chen Wenbin is the vice-director of the America Education Consultancy & Management Co., Ltd. As president of Malaysia-China Chamber of Commerce, Mr. Tan is also the co-chairman of the Tan Kah Kee Foundation Preparatory Committee in Malaysia, the director of the INTI Education Group and the former president of the INTI International University .
Zhu Shize reviewed the communication and cooperation between QNU and the universities and Chinese communities in Malaysia.He pointed out that Malaysia is one of the founders of ASEAN and is encompassed in 'one belt and one road initiative'. Besides, Kuching South and Quanzhou are in sister-city partnership. By seizing this opportunity, QNU will strengthen its cooperation with colleges and universities in Malaysia, put its effort to build its brand as a century-year-old university , and cultivate the application-oriented talents to meet the needs of 'one belt one road initiatives' under the '3-step' strategies, the strategies of making university internationalize, encouraging students going abroad for further study, and better serving the school.
Established in 1986, INTI has been at the forefront of higher education in Malaysia, and was the very first recipient of the Ministry of International Trade Industry Excellence Award in 1997 as a private university. To date, INTI International University & Colleges have 6 campuses across Malaysia, with the enrolment of over 13,000 students. In partnerships with more than 300 world's highest rated universities,INTI offers high quality foundation and postgraduate academic programmes in Engineering and Science, Business and Applied Science, Computing & IT,etc..