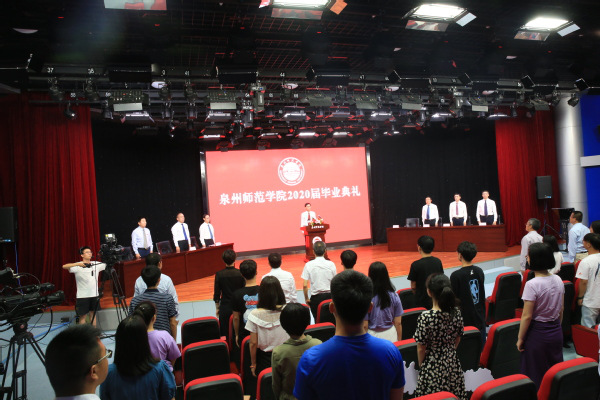 As the summer brings back memories of the elapsing college life, we are poised to gallop towards the bright future to pursue our dreams. On the morning of June 20, Quanzhou Normal University graduation ceremony was broadcast live in the studio of School of Literature and Communication. Among those at the ceremony for such a significant moment were representatives of the 2020 graduates, directors of relevant departments, faculty representatives and QNU leaders including Zhu Shize, Qu Guangqing, Lin Wei, Chen Yabing, Qiu Yinfu, Yang Xiaoxiang and Huang Jiangkun. Zhu Shize, Party Secretary of QNU, presided over the graduation ceremony.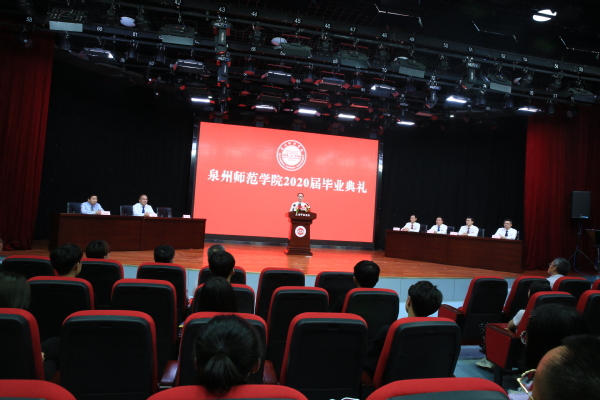 At 10 a.m., the graduation ceremony began while the national anthem was played.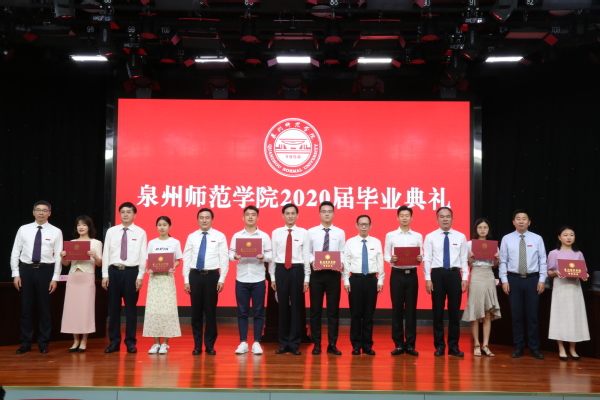 This year, there are 4,293 graduates, including 35 master's and 4,258 bachelor's graduates. In the joyful music, the representatives of both master's and bachelor's graduates stepped onto the stage in turn to receive their graduation and degree certificates with honor and blessing. The teachers and students present witnessed their achievement and happiness together and congratulated them with warm applause.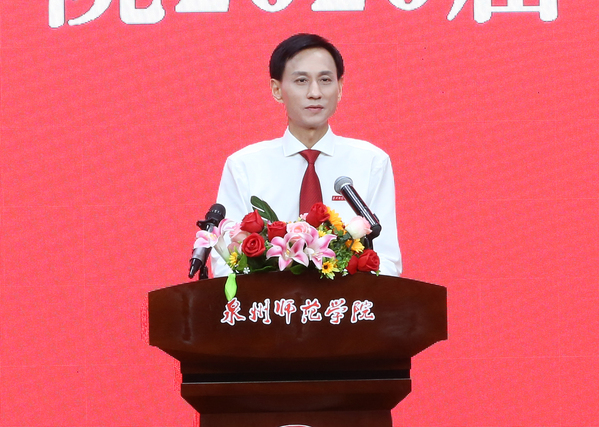 Zhu Shize pointed out that due to the COVID-19 epidemic this year, the school hosted a special online graduation ceremony to send off all graduates of 2020. Although the sudden novel coronavirus pandemic brought serious challenges to our work, study and life, all graduates successfully completed a special graduation exam in terms of disease prevention and control.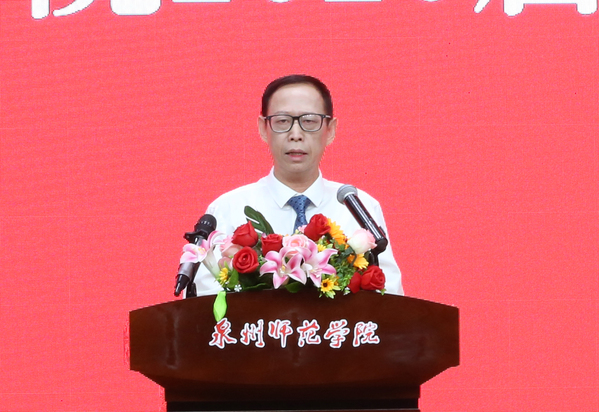 Qu Guangqing, President of QNU, congratulated the 2020 graduates, conveying his most sincere thanks to the parents and faculty who devoted countless efforts to the growth and development of the graduates. With the theme every wave will roll forward, he wished the graduates to be strong, persistent and industrious. In the face of success, we should work hard and take one step at a time with a firm footing.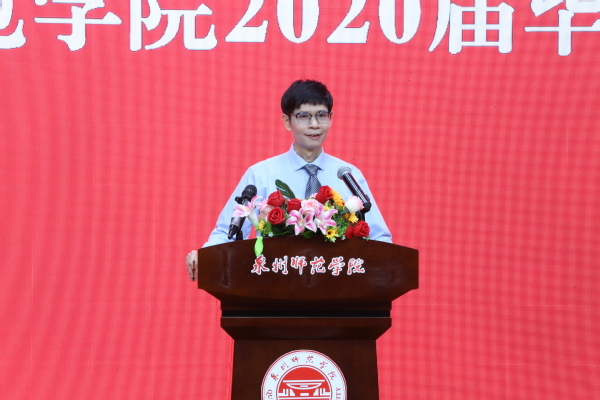 Faculty representative Chen Zhihao, a distinguished Minjiang scholar and professor of the School of Physics and Information Engineering, recalled the moment when he first came to work and study at QNU. He noted that over the past four years he and his classmates had witnessed the rapid development of the University. He hoped that the graduates could approach their work steadily, meet the challenges calmly, find their positions properly and create a world of their own.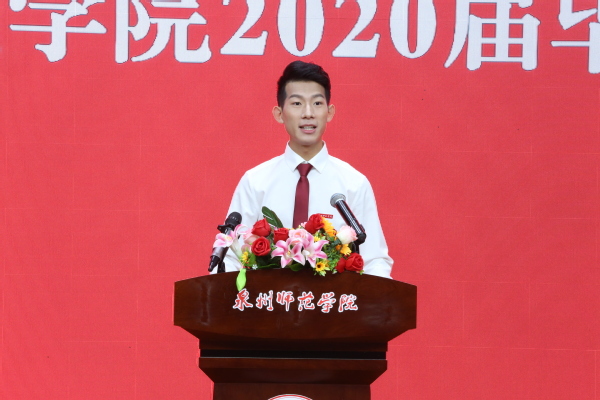 Postgraduate representative Chen Cheng, rehearsal director of the opening ceremony of the third Maritime Silk Road International Art Festival and master of fine arts (dance) from the School of Music and Dance, gave a speech in which he vividly looked back on the details of the school life and expressed his deep gratitude to his alma mater and teachers. He also shared with those present his motto of holding a strong political conviction, becoming a proficient specialist, and living a happy life.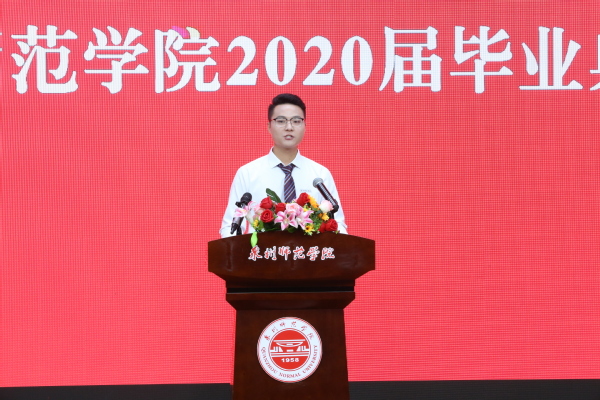 Gao Yuan, an outstanding graduate of financial engineering from Tan Siu Lin Business School, spoke as a representative of bachelor's graduates. He had been admitted to Ningbo University for postgraduate studies. He mentioned that he would keep in mind QNU's motto Accumulating Knowledge and Consummating Personality, as well as the instruction of his teachers and alma mater, and he would hold firm convictions, master excellent skills, and strive in his youth to be a part of the new generation for the fulfillment of Chinese dream of national rejuvenation.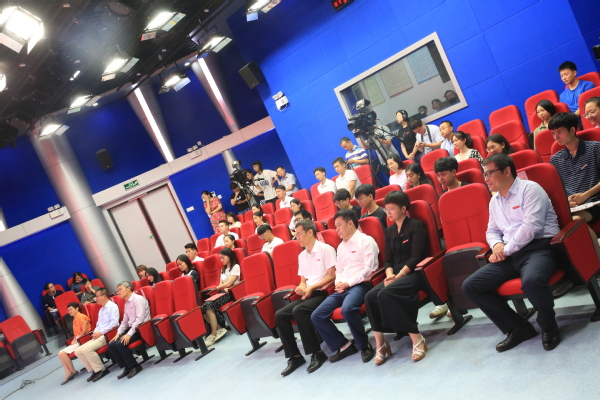 After the graduation ceremony, all the leaders of QNU and representatives of the graduates took a group photo, which marked the end of the 2020 graduation ceremony.
Affected by the COVID-19 pandemic, this year's graduation ceremony was attended by graduates via live stream through mobile phones or computers. As of 11:00 a.m. that day, nearly 40,000 people watched the online cloud graduation ceremony.
(Publicity Office)