National Dance Festival of MFA Programs was held in Changchun from July 17 to 19. Wei Mengyi, Peng Jiang (QNU graduate students of Choreography Major from the School of Music and Dance) and their work Ladies with Fans in Spring, was put on stage and awarded the Prize of Choreography. Professor Ye Xiaoli received the Adviser Award.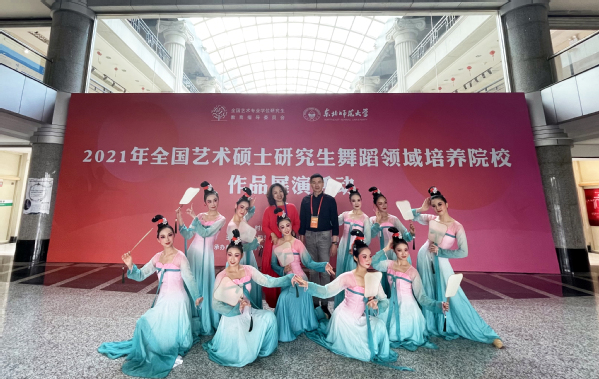 The dance Ladies with Fans in Spring gets its inspiration from the painting Ladies Enjoying the Cool by Qian Xuan (1239-1299). It is accompanied by Nanyin, an ancient Chinese music sung in Minnan Dialect, which is honored as Music Performed for the Emperor and World Intangible Culture Heritage. The acting takes Kebu, the characteristic steps of the female characters in Liyuan Opera, for reference, which features elegance and tranquility. The dance consists of three major acts: Ladies with Fans Walking out of the Painting, Ladies Touring in the Garden with Faces Covered by Fans and Ladies Enjoying the Cool and Catching Butterflies with Fans. It pictures the scenes of ladies in ancient times enjoying a spring trip. The use of traditional Chinese fans help to show the elegance and charm of ladies.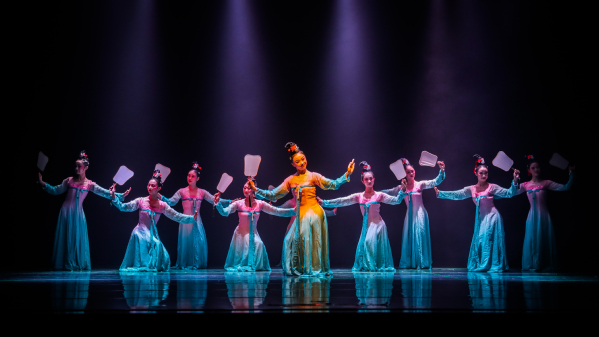 Professor Weng Shihui, invited by the organizing committee as a judge, gave the speech Three Dimensions of MFA Programs for Dance Education Major in Quanzhou Normal University in the festival.