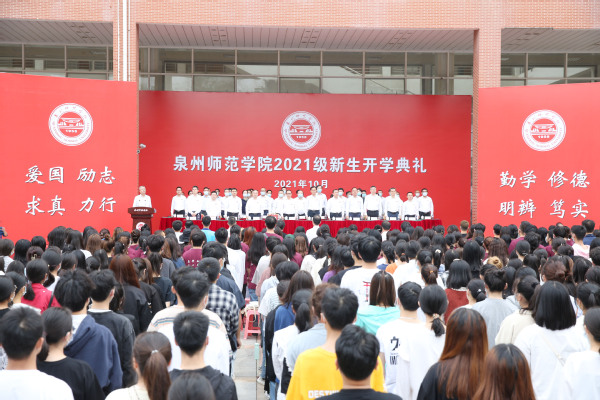 On the afternoon of October 28th, QNU held the opening assembly for freshmen 2021 in Zhongshan Square of the main campus.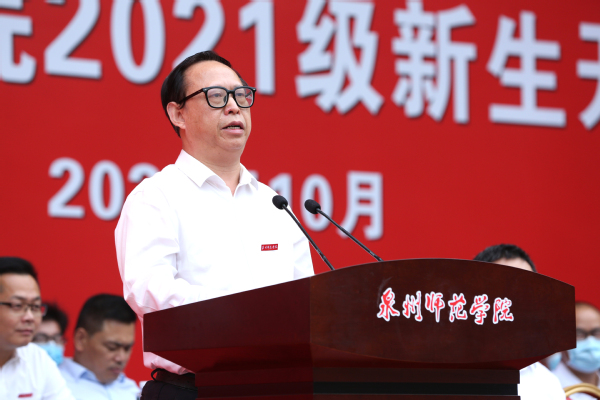 President Qu Guangqing delivered a speech entitled An On-going Journey for a Higher Peak.He hoped that the students would take advantage of the valuable college time to cultivate morality, seek for knowledge, broaden horizon and polish professionalism, becoming a striver in the new era. He sent a message to the students that they should stay committed to the country and homeland, aim for extraordinary, integrate the passionate dream of youth into the great Chinese dream to be a person who doesn't settle for mediocrity. He also expressed the hope that students should know how to learn and cultivate integrity, pursue excellence, follow the role models in setting the political virtue, maintaining good public virtue and strictly guarding the individual virtue in order to be a person with vision and insight. He expected that the students should strengthen the body, stay optimistic and embrace life as a sunny and happy person.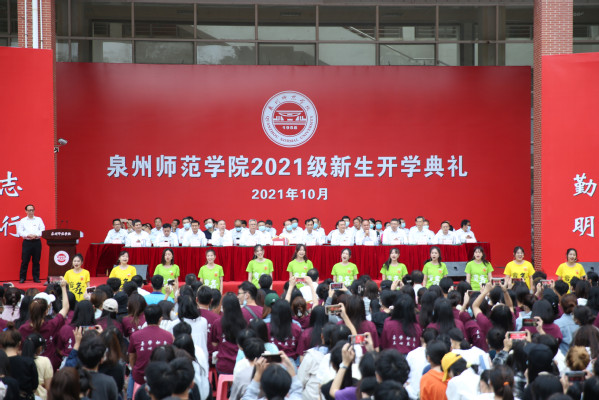 After that, representatives of teachers, undergraduates, as well as postgraduates and international students spoke respectively.
At the opening assembly, the school also sent birthday greetings to 16 freshmen whose birthdays fell on that day along with birthday songs played on site by students from the School of Music and Dance.