The 8th symposium on overseas Chinese dialects was held at QNU from November 13th to 16th.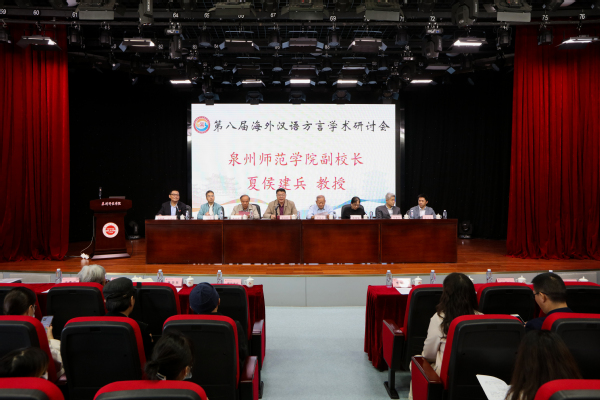 On behalf of the University, Xiahou Jianbing extended a warm welcome to the experts, scholars and guests attending the symposium. He first talked about Quanzhou as the starting point of the ancient "Maritime Silk Road", and then introduced the importance of Minnan dialect and culture in overseas exchanges. He emphasized the openness, professionalism and administrative functions of the Silk Road Language and Culture Research Center of the National Language Commission. The major achievements of the University in recent years were also introduced.
The topic of the symposium was the origin, distribution, changing factors and dissemination means of overseas Chinese dialects. The event was hosted by the Silk Road Language and Culture Research Center of the National Language Commission and the Chinese Dialect Research Center of Jinan University, organized by the School of Literature and Communication of QNU, and co-organized by the Dictionary Research Center of the National Language Commission (Ludong University) and Quanzhou Language and Character Society. In accordance with the epidemic prevention and control requirements, the symposium was held both online and offline.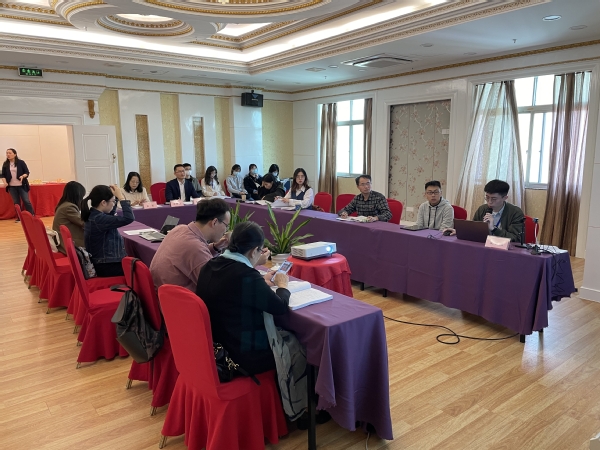 From a theoretical perspective, Professor Li Rulong of Xiamen University commented on the importance of overseas Chinese dialect seminars, and expressed his expectations on the younger generation to explore the new fields of language research. Other experts, including Professor Gan Yu'en of Jinan University, also put forward their opinions on overseas Chinese dialect research from the perspectives of language ontology, research theories and methods, and sociolinguistics.During the group discussion of the conference, a total of 34 experts gave presentations on their research. The participating experts and scholars had a heated discussion on relevant academic issues.